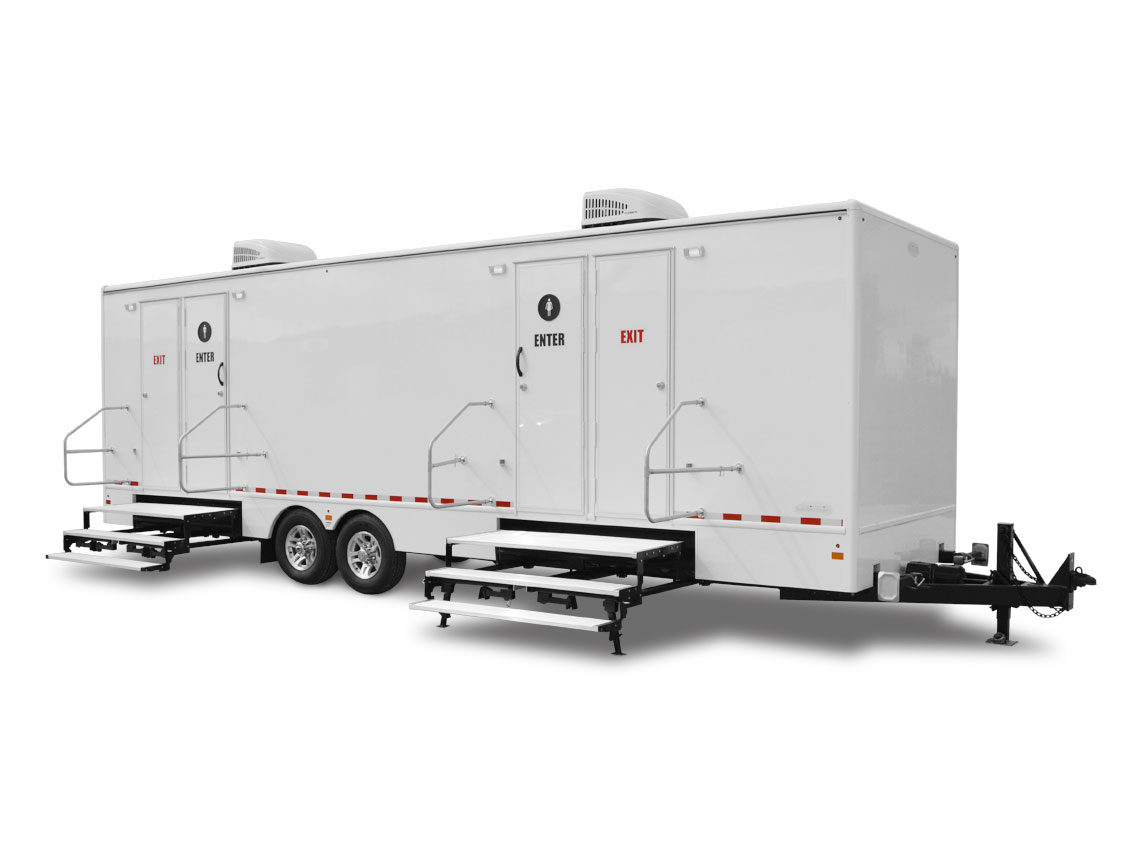 If you're hosting an event, need to provide a restroom for VIPs, manage a large building site, or need an emergency bathroom for your home or your clients, you might be looking for a solution that can provide more amenities than a single toilet can. A restroom trailer provides you and your guests or customers with the same comfort and versatility that a home bathroom or permanent restroom can.
Since 1965, Ace Diversified Services has provided clients in all industries with temporary restroom solutions, from porta-potties to sink rentals, and restroom trailers are no exception. Whether you're a commercial customer, residential customer, or an event planner, we have the right temporary facilities whether you need two stalls or eight. In addition to our restroom trailers, we also can provide both restroom trailers and office trailers.
These temporary facilities might look like just a trailer on the outside, but inside, they're on par with any restroom in a nice restaurant. They come equipped with bathroom stalls, flush toilets, vanities and mirrors, sinks with hot and cold running water, and electric lighting. Some models even have CD players and fireplaces!
Restroom trailers don't take any extra equipment, so you don't need to buy anything. And although we do recommend you have a professional electrician hook them up to your electrical supply, they don't require special wiring or extra plumbing. Most models connect to your municipal water supply with an ordinary garden hose and need just two 110v/20amp power connections.
---
---
---
---
---
---
---
---
---
Reach the Experts at Ace
Whether you need an office trailer for your Holland, Toledo, or Silica, OH construction site or you need comfortable restrooms for guest, employees, or clients, you can rely on the experts at Ace Diversified Services. That's because our business is making sure you can do your business. Contact us today to request a quote.